At The Lion's Mane Salon we strive to provide high quality services in a warm, welcoming environment, for individuals of all different backgrounds. We are available for your hair, nails, makeup and waxing needs, using high quality products.
Downstairs, we are an Aveda exclusive haircare salon, using only naturally derived, earth-friendly products to achieve your desired look. Upstairs we provide the most relaxing and soothing natural nail services, manicures, pedicures and massages.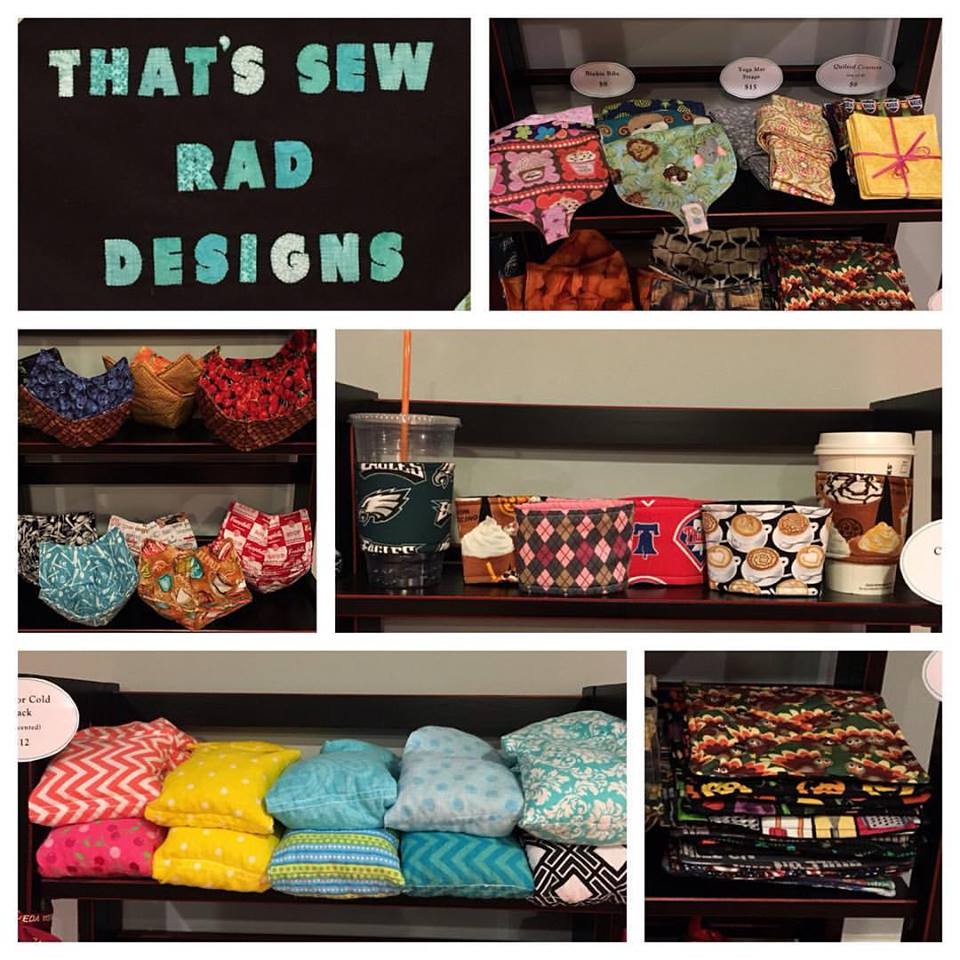 That's Sew Rad Designs
​Never burn your hands again on hot bowls with Microwavable Bowl Mitts. Use the mitts in the microwave for heating up food, or use a mitt with your evening ice cream.
We also have Hot/Cold Neck Wraps, Potholders, Cup Cozies, Yoga Mat Straps & Binkie Bibs.
Hours:
Monday ~ Closed
Tuesday ~ Closed
Wednesday ~ 10am - 6pm
Thursday ~ 12pm - 8pm
Friday ~ 10am - 6pm
Saturday ~ 10am - 5pm